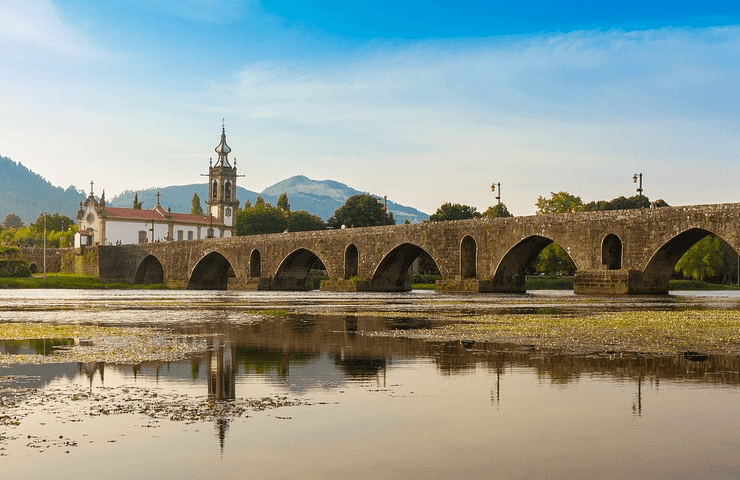 4 UNDERRATED PLACES TO VISIT IN PORTUGAL
Share this news, choose your social media!
Portugal's popularity has been increasing since the early 21st century, just two years after the sea exhibit that was held in Lisbon – The Expo 98.

From that moment on, the country has been witnessing several improvements to bolster the tourism industry, skyrocket the real estate market, and invite, evermore, agents and operators to deliver exquisite and excellent tourism programs, allowing travelers unforgettable memories and to visit Portugal more often.

Undoubtedly, Lisbon is the capital, welcoming, year-round, travelers and visitors from all over the world that wish to enjoy the golden sands of the Algarve and its seaside towns such as Lagos, Albufeira, or Vila Real de Santo António; wander through the 19th-century mysticism of Sintra's architecture and the beautiful green boulevards; get lost in the alleys of Coimbra, one of the oldest universities in Europe from the Middle-Ages, and much more.

Despite the touristy areas, the north of Portugal also encompasses alluring and splendid hidden gems. Landscapes where rivers meet mountains, vineyards that invite you in to indulge your tastes, and an array of gastronomy to quench your curiosity after exploring the old towns of Porto or Guimarães.
1 – Vila do Conde
Starting with a seaside and coast town, just 30 minutes from Porto, going by car or by metro, Vila do Conde is waiting for you. Enjoy its breathtaking views from this small fishing town, highly important during the Portuguese Age of the Discoveries. With unique gastronomy, interesting history, culture, and amazing landscapes, Vila do Conde is considered an unforgettable experience, as well as an alternative to live away from the hustle and bustle of Porto's city center.

Similar to Monterey, California, Vila do Conde encompasses several hiking trails, following the coastline. One of these is part of an important pilgrimage, called the Camino to Santiago de Compostela (Saint James), between March and September the road is full of pilgrims heading to this Spanish town. Remarkable locations off the beaten path with plenty of cafes with ocean views are assured and will make you feel at home and relaxed.

Despite the astonishing ocean panoramic views, just a couple of hours could be well spent walking in the green magical places of Vila do Conde. Gardens, small parks, and a bird-watching park in Mindelo, these hanging gardens are worth visiting and exploring.

Apart from fish (sea bass, octopus, sardines, and much more), the local cuisine is also extendable to meat, where the roasted veal is a delicacy, followed by rice, potatoes, and vegetables. The pastry is not to be forgotten, especially the sweet bread used in the 16th century in churches and monasteries to feed friars and nuns of the Santa Clara Monastery.

2 – Amarante

Approximately 1h ride from Porto by car, this picturesque town welcomes you to spend a day worthy of unforgettable moments and memories.

Amarante is traditionally known for its 600 yeard-old manor houses, authentic villas that help us to understand how life was during the Portuguese Renaissance times; the Tâmega River where you can have a romantic boat tour passing through the old town. Many travelers and tourists compare Amarante to any secluded French and Italian rural towns, where you can still see a few artisans working and practicing the old arts, and nature blends with the architecture, as the perfect combination.

Still, nonetheless, the ultimate trademark associated with Amarante is ironically the phallic-shaped São Gonçalo cakes, used during the first weekend of June by men as a charm of good luck to find the perfect romantic match for them.

Nicknamed the "Jewel of the North" and "Princess of Tâmega", even nowadays a few locals tend to pray and rub the statue of the patron saint of São Gonçalo, in order to find the perfect soul mate. Those who arrive at this green town will find themselves speechless by the grandeur of the Church of São Gonçalo, the town's true beating heart. This Baroque landmark began to be built in 1543 as a way to gather and concentrate the main religious services in Amarante. Attached to this church, lies the Museum Amadeo de Souza-Cardoso, an old manor that housed Amarante's artists and writers who contributed not only to the city's history but as well as Portugal's. Today, spending a couple of hours venturing inside, you will find a plethora of Modern Portuguese artistic collections going from the late 19th century to the present day.

Although the "Jewel of the North" ensures harmonious river landscapes combined with intricate architecture, the São Gonçalo Bridge, paired with the namesake of the church, is legitimately the true gem that usually is shown in the town's postcards. This bridge was once an important war stage against the Napoleonic troops that wished to raid Amarante, in 1809. The locals resisted for 14 consecutive days, expelling the French armies to the mountains.

Before leaving this hidden gem, it is almost mandatory to savor your appetite with traditional northern gastronomy. Amarante packs three main delicacies, whereas two are the roasted veal with potatoes. The second is for fish gourmands, the codfish Zé da Calçada, concerning a 19th-century recipe to soak cod with olive oil, followed by flour, and then going straight to the oven to mature.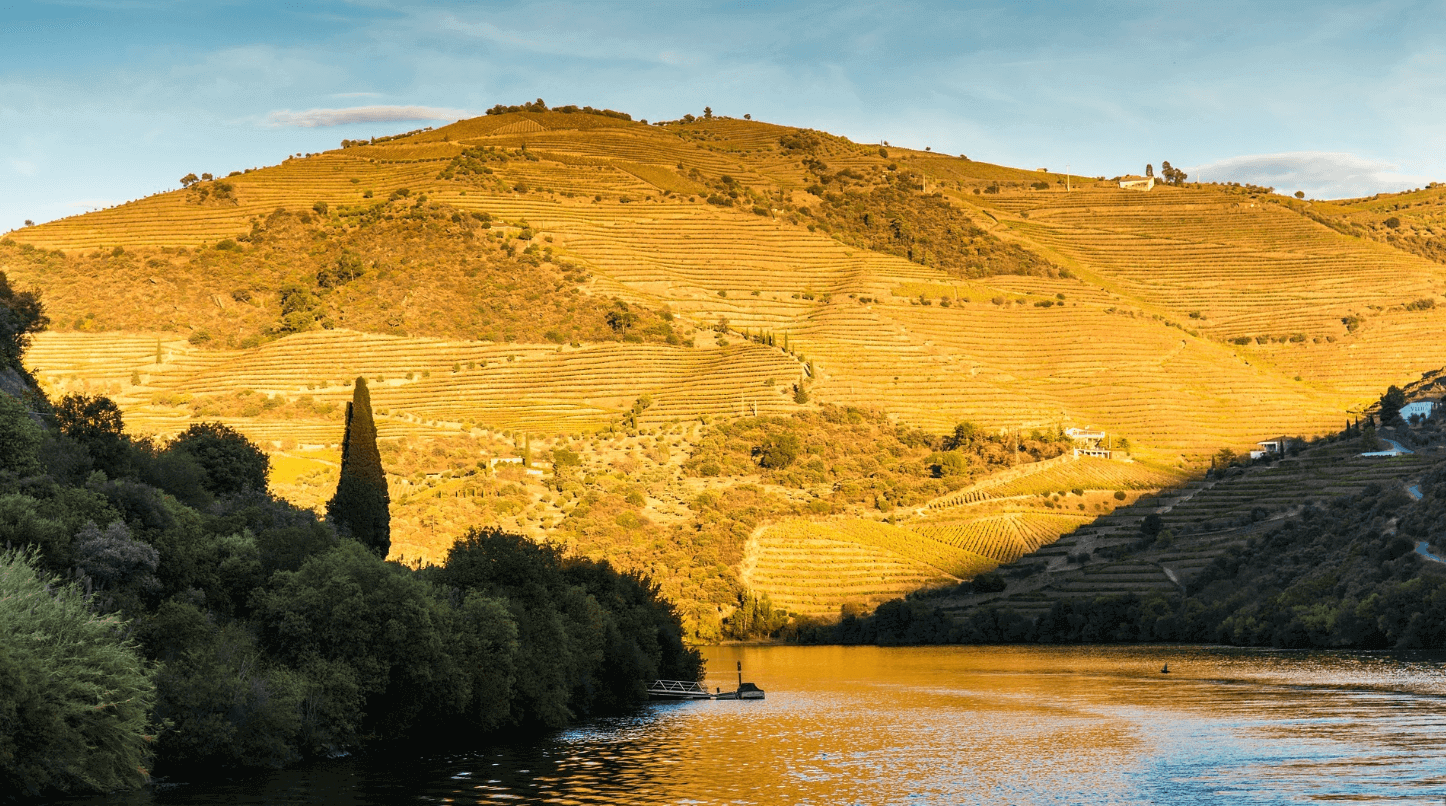 3 – Vila Nova de Foz Côa

The ultimate open-air museum with a collection of several cave paintings that helps you to understand the ancient and Paleolithic times in the Portuguese territory.

This park is considered one of the most important and well-preserved historic sites by UNESCO, especially since 1997. You will encounter depicted in rocks and caves ancient engravings and imagery that describe the genius loci, the spirit of place, of how the first Sapiens wandered throughout Portugal. Observe and learn this authentic art gallery with the selection of stone lithography that goes from wild and domestic animals to hunting utensils back 20.000 years ago.

Vila Nova de Foz Côa is also much more than prehistoric art. Three castles (Numão, Melhor, and Velho) are available for visiting, due to their history, origins from the early Middle Ages, and holding huge importance during the foundation of the old Portuguese County; vista points that will take your breath away and provide memorable moments to capture your camera; several hiking paths throughout the nature for visitors who are into walking and exploring nature, Foz Côa has the Steps of Côa to admire the fauna and flora of this region; rent a campervan and spend a weekend here, where many parks are open and welcoming campervans around the main park.

Since agriculture is largely predominant, wine production is definitely one of the main cultures as a result of Foz Côa belonging to the demarcated region of the Douro Valley. Olive oil can also be found, and tasted, whereas olives are to said be one of the purest in the country to use in your cooking. Apart from these two degustations, you can participate in workshops to learn how to harvest and produce wine and olive oil.
4 – Ponte de Lima

Holding the same charm and beauty as Amarante, Ponte de Lima is without question one of the oldest towns in Portugal.

With a small city center, strolling through the old streets you will lose yourself in the stunning architecture from the Middle Ages, religious monuments, lush and green-gardened areas alongside natural landscapes that make Ponte de Lima quite rare and unique.

The name is affiliated with an old legend or fairy tale, usually spoken by grandparents to frighten little children. According to the town's folklore, those who drank the water from the Lima River would suffer from memory loss due to an enchanting spell. The victims would forget their loved ones, as well as their name and their birthplace.

Like Évora, in the Alentejo region, this charming little town that looks like pulled out from a Tolkien book has one of a few relics from the Roman times – a bridge from the 1st century, built by Roman hands that connected Braga to
Astorga, in Spain. For travelers who are curious about history buffs, Ponte de Lima shares unique Romanesque and Baroque religious buildings, where a few are fully decorated with Portuguese golden leaf. Still, having a religious connotation, identical to Vila do Conde, if you are doing the pilgrimage towards Santiago de Compostela, this cozy town will be on your way.
Alongside the region of Minho, Ponte de Lima is well-known by locals and travelers for its green wine, a young, sparkling, and ebullient wine, quite similar to the Italian wine Prosecco. This distinctive beverage is well-paired with fish delicacies such as seafood, squid, sea bass, and even grilled sardines on a hot summer day. Not for the faint of heart, and especially for those with a grand appetite, is the Sarrabulho Rice, a dish that is served during the winter season, covering pork, cow, and chick soup which is soaked with pork blood and spices. The Lima lamprey with rice is also an obligatory dish to taste while visiting this secluded town, but if the previous dishes are not enough to convince you, the codfish with onions is a must as an alternative for the fish connoisseurs.

Planning your visit

The country has much to discover and explore. Across Portugal develops tailor-made itineraries and programs to meet your expectations and save you from all the hassle. Book either our self-drive or premium tours, and uncover Portugal from north to south with a specialized team, fully prepared to deliver the most outstanding experiences. Unforgettable and amazing locations are guaranteed during your vacations while traveling with a rent a car or in our Mercedes Class E/V.

If you are traveling on your own, and wish to venture off to discover this beautiful country, our team will provide a travel book to help you in learning these secret gems, the best restaurants, and how to navigate around Portugal. By choosing Across Portugal, your vacations will be effortless and enjoyable.