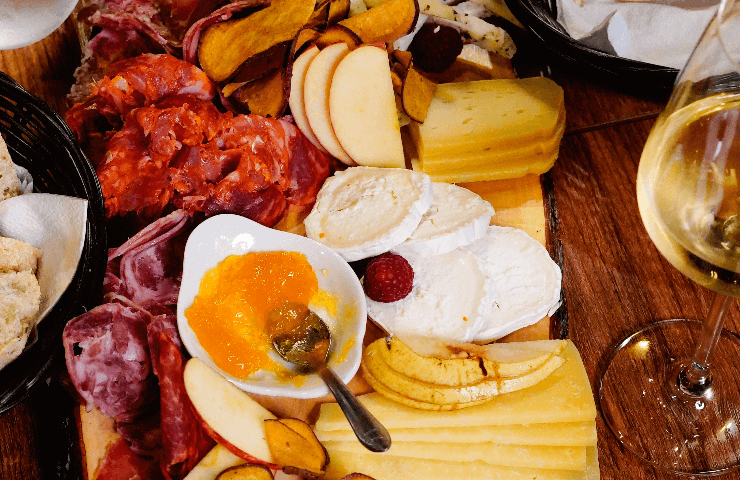 Luxury Experiences in Portugal
Share this news, choose your social media!
A country that is in demand, Portugal is ever-known and sought by travelers who wish to fully discover its stunning landscape, and enjoy unique and memorable experiences.

Ever considered relaxing at a spa retreat with a beautiful viewpoint to a vineyard? How about taking a private cruise or boat trip in the Algarve, and uncovering a breathtaking coastline filled with natural wonders? What if you are a history buff, and up to a private walking tour with a professional and official local tour guide in Porto, Lisbon, or Évora?

There are plenty of reasons why you should consider booking a luxury experience in Portugal. The concept of tailor-made, exclusivity, and private within your reach is nowadays possible. In a country where tourism plays an important role, as well as part of the main economy, private and luxury experiences are becoming quite popular, and these are just a few examples if you are planning your vacations to Portugal.

1 – Take a Private Walking Tour with a Local Guide

Eager to learn about the city's history, culture, locals, and much more? If your answer is yes, then this experience is definitely with a local tour guide. They always enjoy combining the main highlights with those hidden gems and off-the-beaten-path places that are known by tour guides.

Avoid those massive crowds; choose a private and tailor-made experience with a professional local who knows those instagrammable alleys, as well as those authentic places where you will eat as a local.

Having a private tour is not only about the history and the culture, but also an opportunity provided to learn a few basics of the Portuguese language, such as "obrigado", "bom dia" or even to ask for help. Practice makes perfect, and you will feel this experience is being done with a friend who is showing you his or her city. The tour guides always try to bring local experiences and adapt the walking tours according to your expectations and physical activity. Cities such as Porto and Lisbon could be challenging if you are not used to walking in steeped streets, but they always know a workaround and take an easier route to avoid being tired.

2 – Have a Wine Tasting

Portugal's heritage is way beyond its history and culture. From north to south, the Portuguese territory is fully known as a wine country, where wine aficionados indulge themselves in the rich tradition of enology, and wine tasting.

Since Portugal used to be a Roman colony, the Romans managed to develop farming and harvesting techniques to produce the best wines, nowadays many worldwide wine enthusiasts seek Portugal to visit the vineyards and the hillside lush green areas to learn from the best wine producers. The whole country encompasses huge wine farms and estates (Quintas) either in the Douro Valley, Minho, or Alentejo, where you will learn the process of how to produce regular and Port wines, blending, bottling, and, most importantly at the end, tasting.

Whether you are a wine connoisseur or not, traveling to Portugal, one of the ultimate experiences is visiting the vineyards, and wine cellars, and immersing yourself to know why it's called green wine, what is Ginja and what makes Port Wine such a delight, and exquisite beverage. Truly a charming experience paired with an incredible natural beauty of the landscape and undoubtedly cured cheeses, smoked hams, and traditional bread.

3 – Enjoy a SPA retreat

After journeying alongside the country, why not treat yourself to a high-end or exquisite hotel?

Portugal is becoming worldwide known for its top-notch deluxe hotels, villas, and spa retreats which are authentic safe havens to relax from the hustle and bustle of cities. Rejuvenating experiences, paired with astonishing landscapes, such as The Yeatman, in Porto, where you will have an overlooking portrait of Porto's charming old town; The Six Senses in the Douro Valley, if you're planning to visit the countryside and the vineyards, this award-winning hotel ensures intimate holistic experiences, and wine tastings; the hot springs of the Vidago Palace Hotel where you will have the chance to enjoy a therapeutic spa retreat in a 1910 hotel where even kings used to spend their vacations.

These harmonious experiences are the perfect choice for enjoying wellness and well-being. Overlooking the Douro River, admiring the Pena Palace, in Sintra, or even hitting the golf court before a spa retreat in the Algarve, these prized five stars' accommodations are becoming nowadays sought by travelers who wish to take a few days out, and fully charge their bodies and minds.

4 – Dine in a Michelin-Starred Restaurant

Travelers often say the best way to learn about the country's history is through its main gastronomy.

The country has a vibrant and delicious plethora of gastronomy, where several Michelin restaurants are open and ready to welcome you. Indulge yourself in this fine cuisine with a plethora of elaborated dishes by our chefs, and enjoy a fine dining exquisite experience.

Get acquainted with Portugal's traditional food and the culinary prowess of a few restaurants which worthy to book online, such as the Belcanto Lisbon, renowned by Chef Avillez, or the Yeatman Hotel, in Porto where you will have a full course experience, paired with fine wine. Despite the well-refined cuisine, these restaurants also share stylish architecture, where often you can observe the perfect blend between the modern and the old.

From Porto's atop hillside river restaurants to Lisbon's downtown charming restaurants and even the Algarve's stunning coastal delicacies, these Michelin-starred restaurants will make the perfect and unforgettable experience for the foodies, gourmands and curiously adventurers who are looking to learn a bit more about the Portuguese cuisine.

5 – Enjoy the stunning coastline

Traveling to Portugal and not booking a tailor-made boat tour, it's the same as visiting Rome without covering the Vatican City.

The country is a sun-soaked paradise almost year-round, and its coastline is well-renowned due to its picturesque seaside landscapes, cliffs with breathtaking views, and unforgettable sunsets during summer. From the pristine beaches of the Algarve to the sandy beaches of Azores and Madeira islands, private and luxury boat tours can be booked, in order to fully enjoy a unique experience.

The concept of freedom is always present while cruising along the shores of the Portuguese coast. Crystal clear waters, luxury yachts, tapas paired with wine are a few of the ingredients included in these tours.

The biggest perk is the custom-made opportunity, where you can always customize or modify the experience, according to your expectations. Not only cruising through the floating oasis, but you can also take some time to swim, dive, practice water sports, or simply admire the marine fauna.

Why should I book a luxury experience?

These unparalleled experiences offer a great chance to learn about Portuguese history and culture. Uncover hidden gems, explore secluded areas, taste unique delicacies, and create lifelong memories.

Life's too short, and it's important to seize and grasp every single experience. All of the experiences listed above are fully customizable with local and private professionals who will share their experiences, traditions, and even recommendations. Portugal is skyrocketing its luxury activities, so why not enjoy a few?