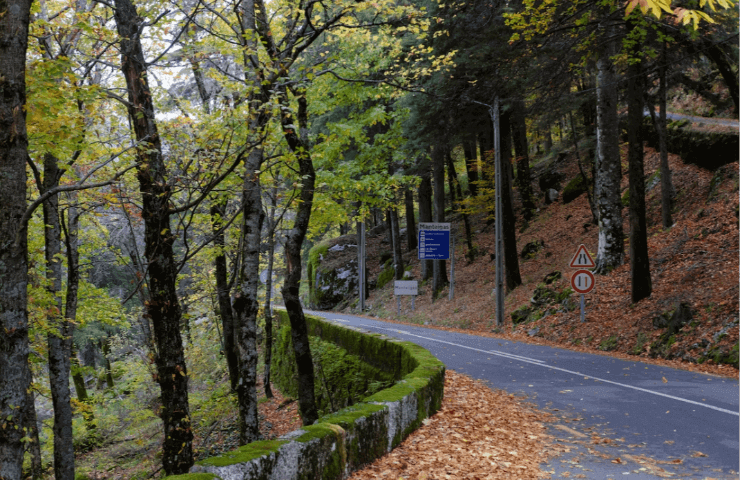 10 Tips to plan your visit to Portugal in 2023
Share this news, choose your social media!
1 – Driving in Portugal
It doesn't matter where you are in Portugal, driving is part of the Portuguese culture.

Every Portuguese feels like a fast driver and definitely enjoys the ride especially if the weather is great and sunny. Landing either in Porto, Lisbon, or even the Algarve airports, the best option would be to rent a car to cruise on your way around the country and relish the astonishing views of the landscape. With our road book, provided by Across Portugal, driving on your own throughout the whole itinerary will be much easier than following a blank slate, and having nothing planned. Still, you can have no hassle and hire a private chauffeur to drive and accompany you during your vacations.

Parking in the main cities of Porto and Lisbon could be challenging, especially if it's your first time in Portugal. Both city centers lack public parking, due to being UNESCO World Heritage towns, and the urban geography also doesn't facilitate in finding a park to leave your car. Nevertheless, either in Porto or Lisbon, Saba is one of the main public car park companies with a small network of accessible prices and even discounts if you park for more than a couple of nights.

Overall, Portugal is an easy country to drive with tremendously beautiful highways where often you can easily navigate. You will discover each city or town is very much different from the others: cruise alongside the Atlantic Ocean and uncover old fishermen towns of the Vicentina Coast; admire the green and picturesque roads towards the Douro Valley and the vineyards; cherish the secluded countryside areas to Belmonte, and learn how the Jewish community thrived since the Middle Ages and much more.
2 – How affordable the country is

When traveling to Portugal, you will find how affordable the country is. Even though the cost of living increased all over the world, this is one of the cheapest countries to visit and live in.
Going to a restaurant for a local and traditional meal, visiting a museum, and using public transport to travel is extremely affordable, and your money goes way farther if you're enjoying one of the best European destinations. Portugal is a wine country, a glass of wine differs between 3.00€ and 5.00€; traveling from Lisbon to Madrid, via Ryanair, Easyjet, or Vueling, is reasonable pricing, while in the United States of America, it could be a lot more, turning Portugal an inviting place for US & Canadian expats. On top of that, there are a few direct flights from New York or Boston, through TAP airline, to Portugal.
In general, everyone speaks English, especially when the language is currently mandatory since high school, and you can easily get your way around between big and small cities. If you're running into trouble, our specialized team is here to help you with travel assistance 24/7.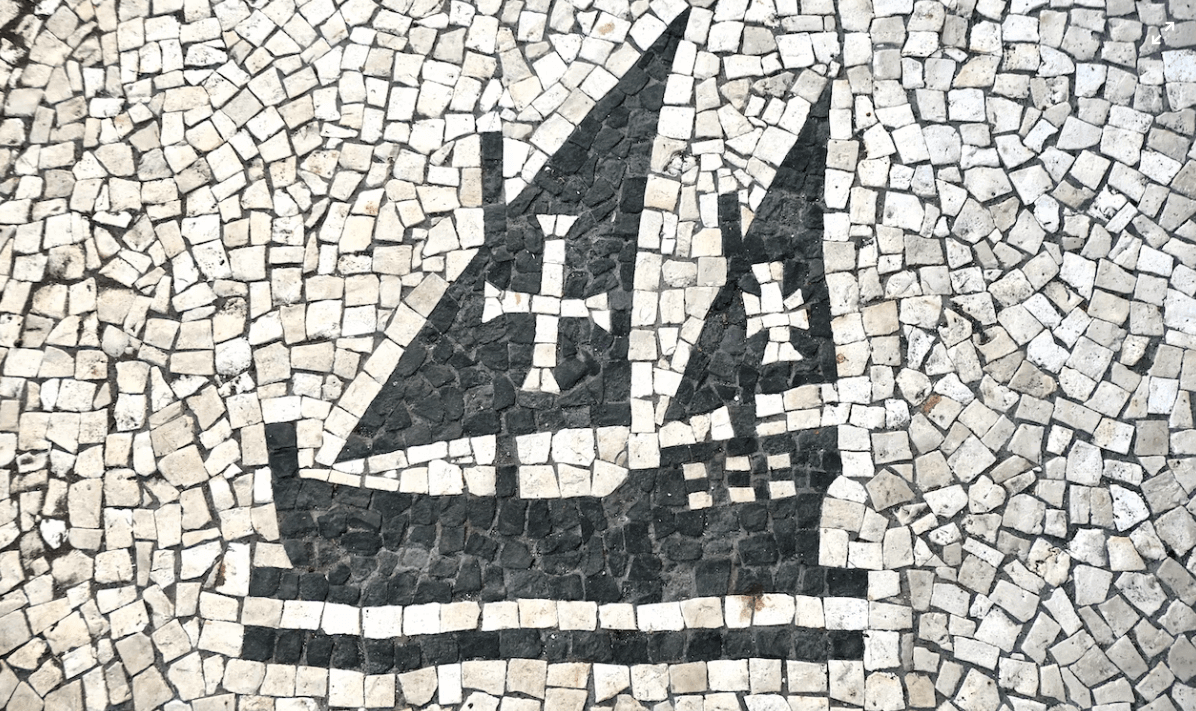 3 – The cobblestones can be slick

Charming and undoubtedly with a French influence, the cobblestones aside from being aesthetically beautiful, could be dangerously slick.

On a rainy day, be cautious and pay attention to the cobblestones while visiting Porto, Braga, Lisbon, or Évora. They are very old towns that were paved just 200 years ago, in order to confer a more modern urban geography and suitable for stagecoach wagons and pedestrians.

It doesn't always rain in Portugal, but the monsoon season is between November and April, and while exploring these towns on your own or with a tour guide, be aware of the cobblestones.

Apart from the danger, you can observe the astonishing patterns while walking the downtown areas: black and white-colored mosaics; fleur-de-lis patterns; limestone leaves images and much more decorate the old towns, depicting an authentic live-art gallery.
4 – Restaurants close during the afternoon

Portuguese do not mess around, and eating is quite important in Portuguese culture.
The portion sizes are large, especially due to the Portuguese always enjoying welcoming everyone, and quantity reflects as well as quality. Eating in an authentic and local restaurant you will definitely be full for the day. Feast your eyes on the traditional restaurants that will prepare you with rich Portuguese cuisine. In Porto, one of the most popular dishes is a 1400 cal meat sandwich which was developed by a Portuguese immigrant in France, brought this recipe to his home country, and nowadays is one of the heaviest dishes traditionally known.

However, consider that going to a local restaurant, the main kitchen will close between 3 pm and 7 pm, not for a siesta as the Spanish often do, but to ensure a few hours off for the staff, clean up the restaurant and calmly prepare the meals for dinner to face rush hour periods. As a tourist, if you are used to having lunch or dinner outside of the Portuguese hours, you might like to find a touristy restaurant, always open. Albeit, the traditional "tasca" will run from Monday to Saturday, and closes the kitchen between the aforementioned hourly periods.

Nevertheless, even though the kitchens will be closed, it doesn't mean the restaurants' doors are. As an alternative to a full course or meal, you can find an array of appetizers, such as codfish cakes, ham and cheese sandwiches, or even meat croquets.

5 – How much Portuguese smoke

The Portuguese are considered one of the biggest consumers of tobacco. As much as it is in Spain and Italy, smoking is turning to be a popular trend for the young generations in the last ten years.

Smoking is forbidden inside public and private places. Certain cafes and restaurants have designated areas to smoke after a well-served meal, but, overall, it is highly recommended to smoke outside of buildings. From cigarettes to cigars, vaping is becoming quite huge in European countries, including Portugal.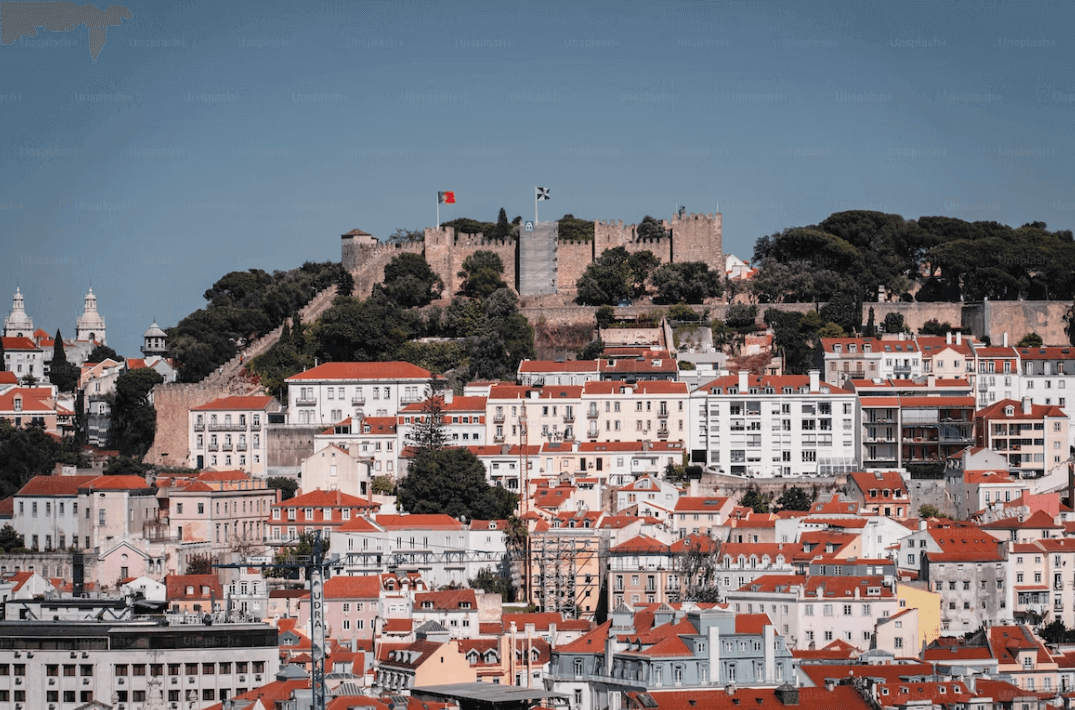 6 – The quality of hospitality

From hostels to villas, the hospitality level is, overall, top-notch and outstanding in Portugal.

Covering almost the entire country, you can find affordable and unique accommodations that will surprise and delight you. The Portuguese do enjoy investing time and effort in their units, ranging from short-term rentals such as Airbnb to refurbished old manor houses. Book your accommodation via Booking, Airbnb, VRBO, or even Hostelworld and discover hidden gems where breakfast could be included, exclusive access to the pool, a secret garden that will lead to a vineyard, or a tucked-away cottage just two steps from the beach.

Portugal greatly increased its vacation rentals with new units since 2015. In the main cities of Porto, Lisbon, Coimbra, and Aveiro you have deluxe hotels such as The Yeatman, a wine hotel with an impressive view of Porto's old town; The One in Lisbon, once a 16th-century-old palace converted into a five-star luxury hotel; The Sapientia Boutique Hotel in Coimbra, a classical historical hotel with a sightseeing balcony view to the Mondego River, with delicious Portuguese morning breakfast. Heading on your way to the Algarve, the hospitality varies also from apartments to hostels, albeit luxury ocean resorts are the most procured due to their eccentric location, golf courts, and deluxe service: Pine Cliffs Resort Algarve and Boavista Golf & Spa Resort. Yet, if you plan to journey inland, the rural countryside shares a plethora of old manor houses, awarded-prizes villas, and small boutique rural houses.

You won't come upon any hardship in finding and booking any hospitality. Since the high season starts from April to September, make sure you plan ahead and discuss with us your travel program to learn what category of hotels you would enjoy staying in in Portugal.
7 – The Portuguese concept of time

Time is utterly relative to the Portuguese. They are accustomed and used to being late-night owls and enjoying a good meal.

If you arrange or schedule lunch or dinner with a Portuguese, it is most likely they will arrive later than expected, and the meal it last more than a couple of hours. They appreciate a good conversation, followed by a local and traditional meal, and ending with an excellent expresso often paired with either Port Wine or Ginja.

Curiously, attending a Fado show, the same rules are applied. Fado venues usually start late, ending up even later around midnight or 1 am. As a traveler, and if you're coming from a country where you often have your meals quite early, in Portugal this could be a considerable challenge, especially due to the Portuguese concept of time.

8 – Bring comfortable shoes

Comfortable shoes are mandatory, particularly if you are visiting Lisbon, Porto, or Coimbra. Similar to Rome, Lisbon was built upon 7 hills and you will immerse yourself wandering through the old alleys of the old town. Both Porto and Coimbra, pack an exquisite Roman geography which will make you always hold your camera for those perfect and ultimate pictures right to be uploaded to your social media accounts.

Despite all of this, these are indeed genuine old towns, where the streets and roads are very narrow and hilly. Designed not for those who are not accustomed to regular exercise, exploring these towns could be a real challenge if you're not wearing comfortable walking shoes. Another fine example is Sintra, just 30 minutes from Lisbon, a superb fairy-tale, magical, and romantic town, combining nature with architecture, if you plan to visit the Palácio da Pena without using one of the Tuk-tuks to take you to the top of the mountain, good shoes are to be taken as a tip if you wish to avoid having blisters at the end of your day.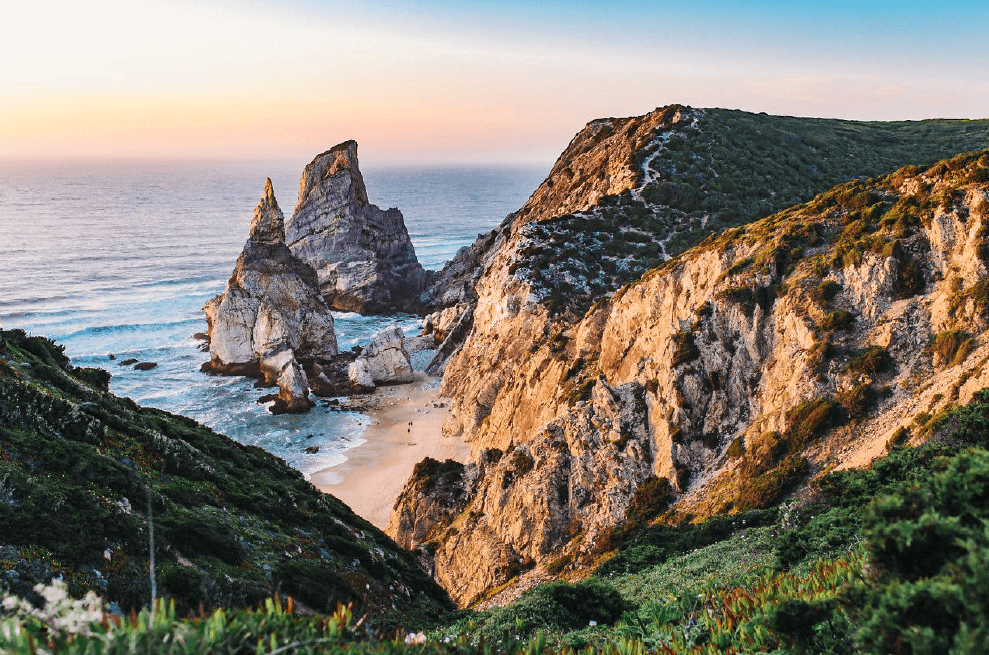 9 – Visit Portugal during the off-season

If you're looking for one of the perfect destination to travel to during the off-season, Portugal is definitely a prime choice.

You will have the chance to save money on flights, book your hospitality, and most importantly you can fully enjoy the picturesque towns and navigate through the countryside without the high-season crowds.

In between November and February, expect to have cold and rainy days, especially since it is the winter season in Europe, but you might find those warm and winter sunny days to go to the beach or even have a hike in the mountains. Most restaurants are still open, and it's unnecessary to book in advance. The same concept is applied to going to a museum or visiting a historical landmark. From stunning beaches to picturesque towns, Portugal's off-season is the perfect time to discover hidden gems and secluded places.
10 – Though Portuguese is the official language, English is widely spoken

The official language in Portugal is Portuguese, but worry not as English is the secondary (and mandatory since high school) spoken language in the country.

A combination of Latin-Roman, Arabic, Celtic, Germanic, and Hebrew, nowadays Portugal is considered the sixth spoken language in the world. While planning your vacations ahead, it is important to learn the basics, and learning Portuguese could be a rewarding experience. There are several useful resources such as textbooks, Youtube channels, language exchange programs, and apps (Duolingo or Babel).

The pronunciation can be tricky, and the phonetics challenging but it is a matter of practice that makes perfection. However, if you know your around Spanish or French, Portuguese will come more easier in a restaurant, asking for information or even engaging in a conversation with a local.